THE LAW OFFICES OF

CICIO & CICIO, P.C.
Call the Law Offices of Cicio & Cicio, P.C. for your free consultation and legal needs at 205-939-1327.
LAW OFFICES OF CICIO & CICIO, P.C.
2153 14TH AVENUE SOUTH
BIRMINGHAM, ALABAMA 35205
Phone: 205-939-1327
Fax: 205-939-1360
BIRMINGHAM, ALABAMA ATTORNEYS

NEWS
Call for a Free Consultation
205-939-1327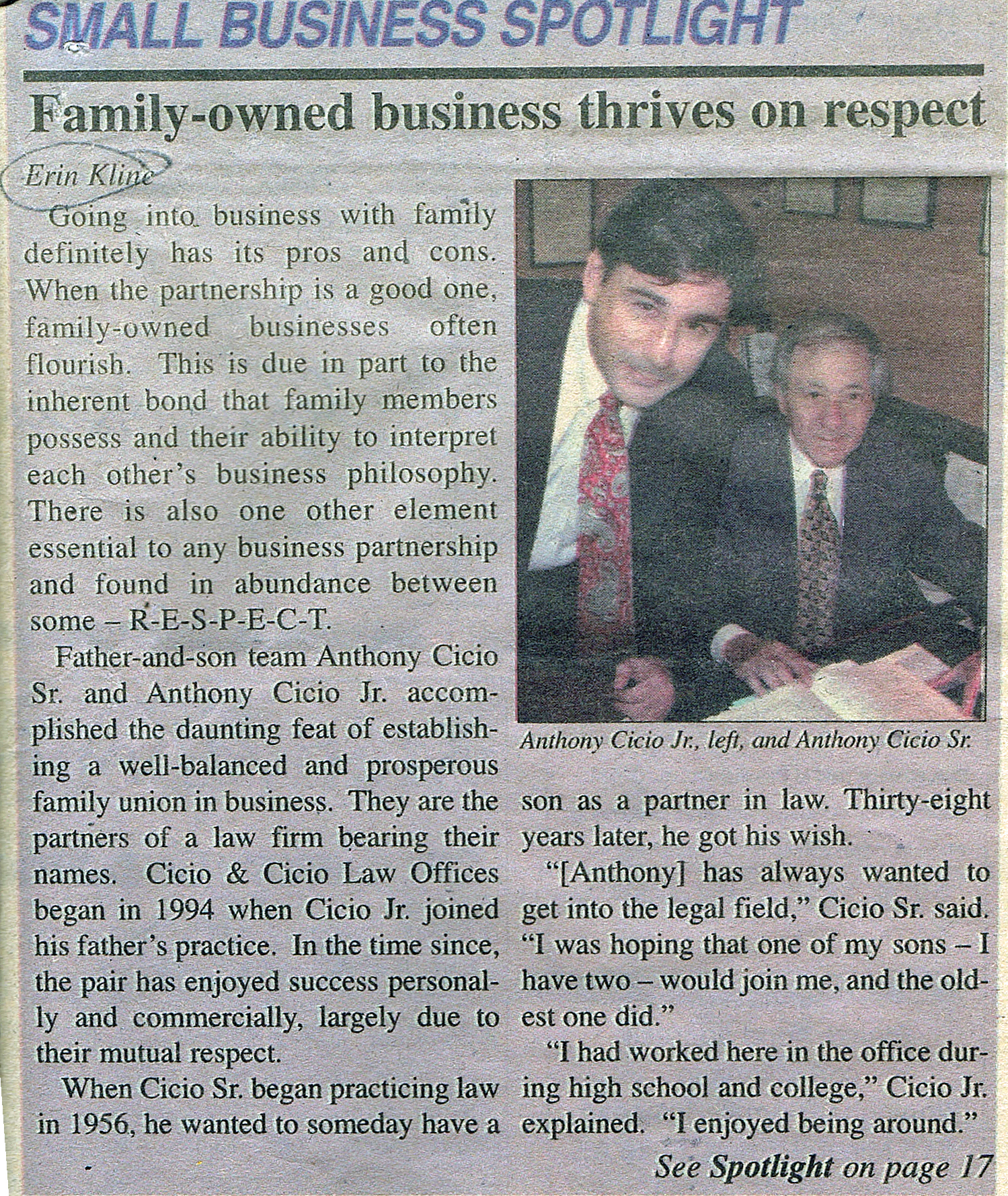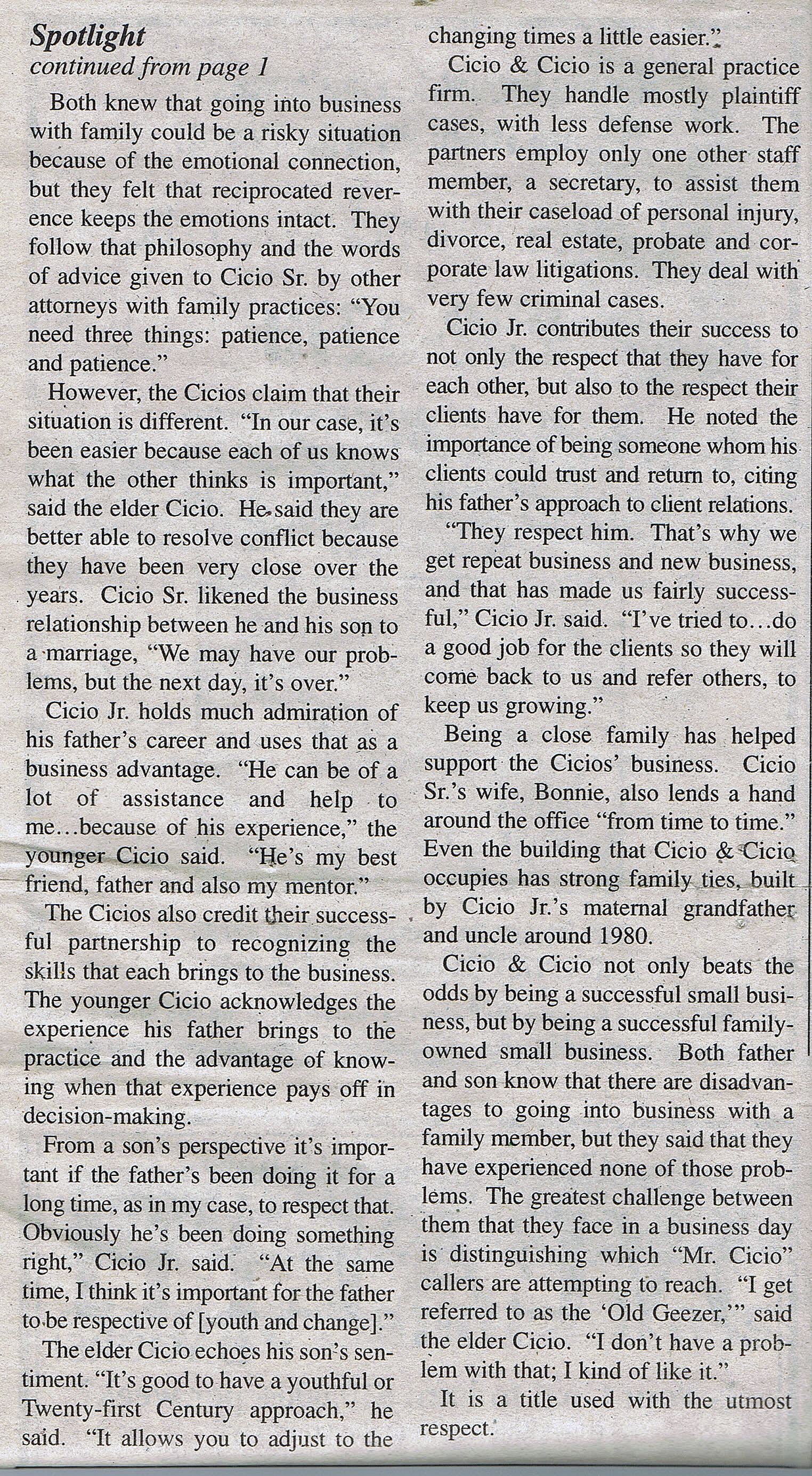 ---
---
---
The following language is required pursuant to Rule 7.2, Alabama Rules of Professional Conduct. No representation is made that the quality of legal services to be performed is greater than the quality of legal services performed by other lawyers. This website is designed for general information only. The information presented at this site should not be construed to be formal legal advice nor the formation of an attorney/client relationship.